Our Applied Geosciences MSc program Sustainable Energy, Resources & Storage (ERS) provides an understanding of the Earth's upper crust, utilized by human kind. The language of instruction in ERS is English.
| | |
| --- | --- |
| Topics | geothermal energy, new gases such as hydrogen and transitional gas, underground storage of renewable energy, long-term storage, sustainable mineral resources supply and long-term environmental assessment |
| Career | Our graduates continue their career in industry, academia, government and NGOs. Occupational fields include national and international companies in exploration and production, underground storage, environmental protection, civil engineering and tunnel construction |
Thriving student activities at KIT is driven by our SPE student chapter focusing on energy and storage, and our Black Forest-Alpine SGE student chapter, focusing on raw materials. Movies of our students are shown on Facebook and YouTube.
The ERS profile is closely linked to our KIT research in the Helmholtz program for GeoEnergy and Storage, and the national ThinkTank Industrial Resources Strategies on raw materials supply. Helmholtz's geothermal energy program strives for internationally visible large scale infrastructures. The institute hosts the State's Research Unit on Geothermics evaluating wells and well logging tools. It offers world-class analytical facilities, such as geochemical and petrophysical laboratories, and IT infrastructure.
The 2-year MSc program, in English, includes courses, practicals and field trips. Varous subjects can be chosen from our comprehensive course offer following your own intersest.
KIT is among the oldest Universities of Technology, founded in 1825. The mid-size town is located in Germany's industrial and high-tech region, only one hour from the international hub in Frankfurt. It is one of the warmest and sunniest cities in Germany, making warm summer evenings in the historical park area around the castle an enjoyable student experience.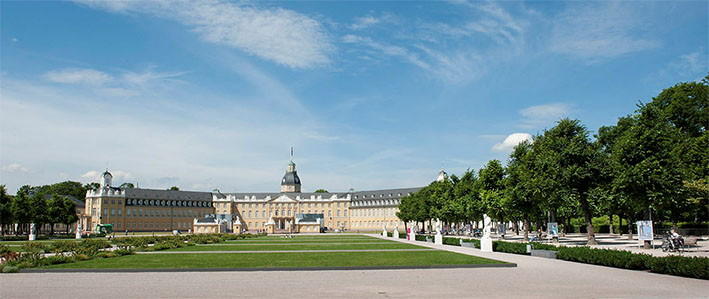 Further information about the variety of modules in each category can be found on the tabs below. An overview of modules can also be downloaded here , detailled in our module handbook. We welcome you to our English Master's program Sustainable Energy-Resources-Storage ERS @KIT:
Degree
Master of Science
Standard study period
4 Semester (2 years, 120 ECTS)
MSc profiles
Language of instruction is English

Sustainable Energy-Resources-Storage (ERS): Entry English B2 proficiency (German high school diploma (Abitur) level)

What is a B2 English proficiency?

A German high school diploma (Abitur) with a basic course in English, or
Test of English as Foreign Language (TOEFL) with at least 90 points in the internet-based test or
IELTS with an overall score of at least 6.5 and no Section under 5.5 or
University of Cambridge Certificate in Advanced English (CAE) or
University of Cambridge Certificate of Proficiency in English (CPE)
UNIcert at least level II.
See also statutes for access to the MSc AGW

Module handbook (MHB)

in English: MHB WS20/21 EN,MHB SS20 EN

Examination regulations (SPO)
Admission
besides the legal text (in German), please refer to the Int'l Office, regular start of MSc is the winter term
Archive
older MHBs and SPOs